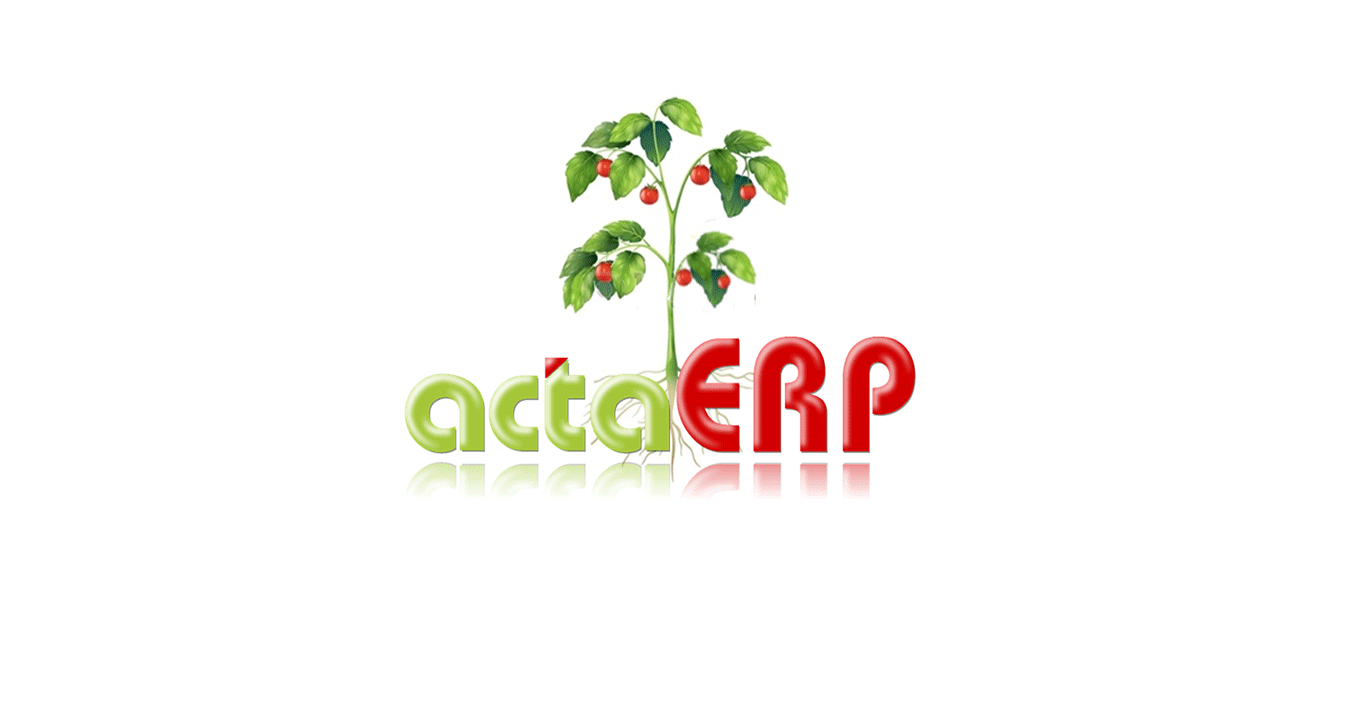 ERP solution, 100% Web, for farmers
Flexibility of adapting to changing needs
Coherent and consistent information system

Solution based on Odoo , one of the most ERP used in the world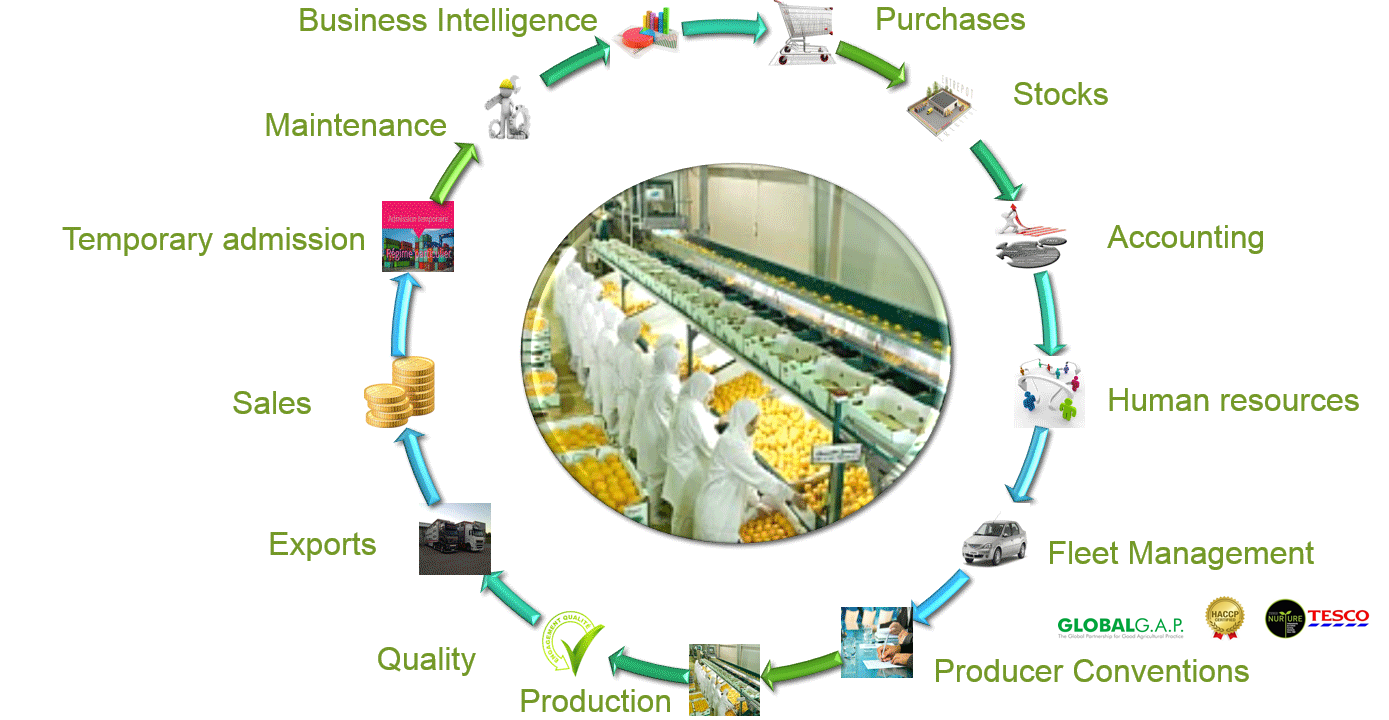 PACKAGING STATION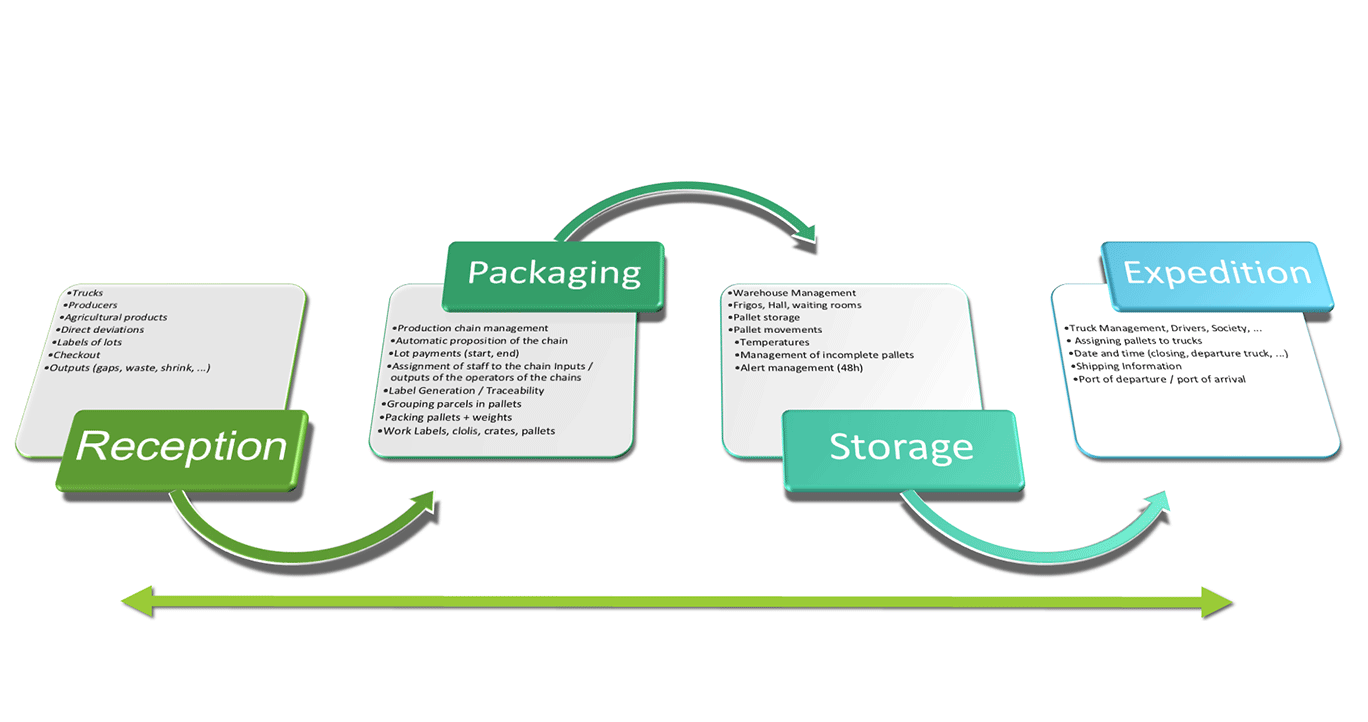 Traceability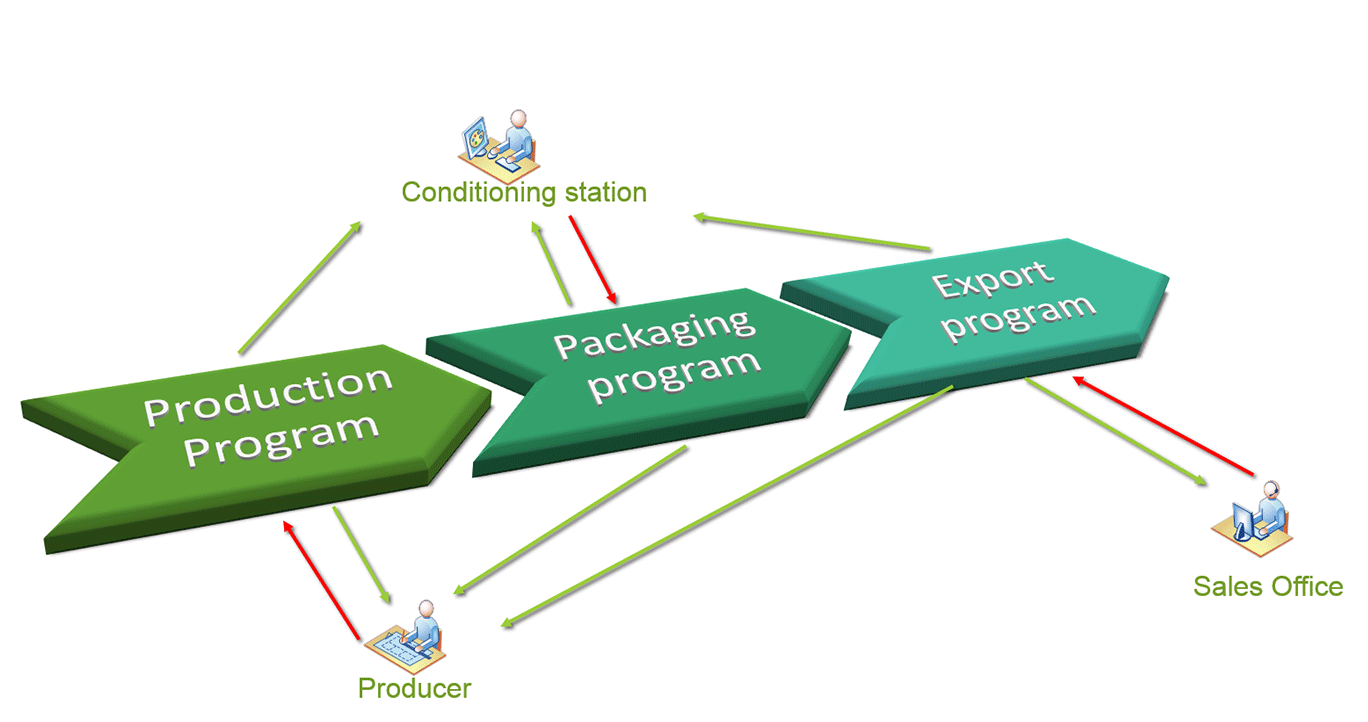 SHARING OF THE FORECAST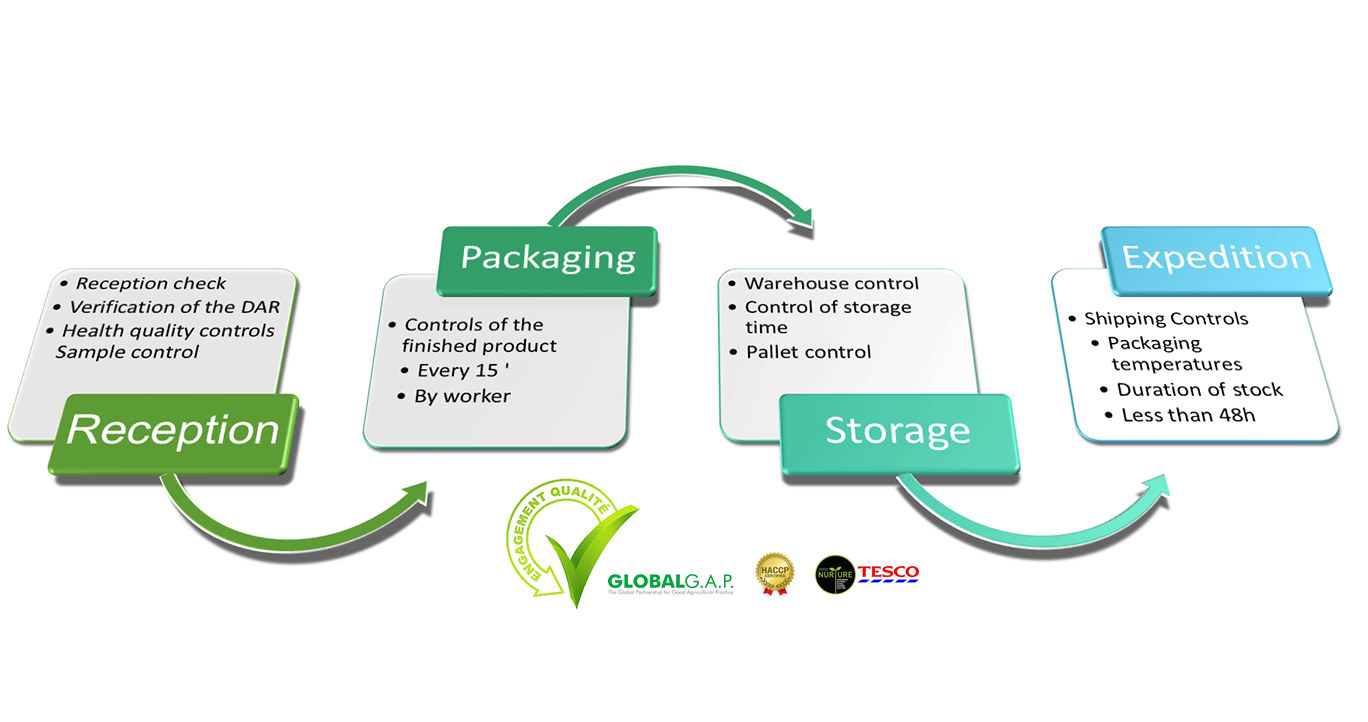 QUALITY PROCESS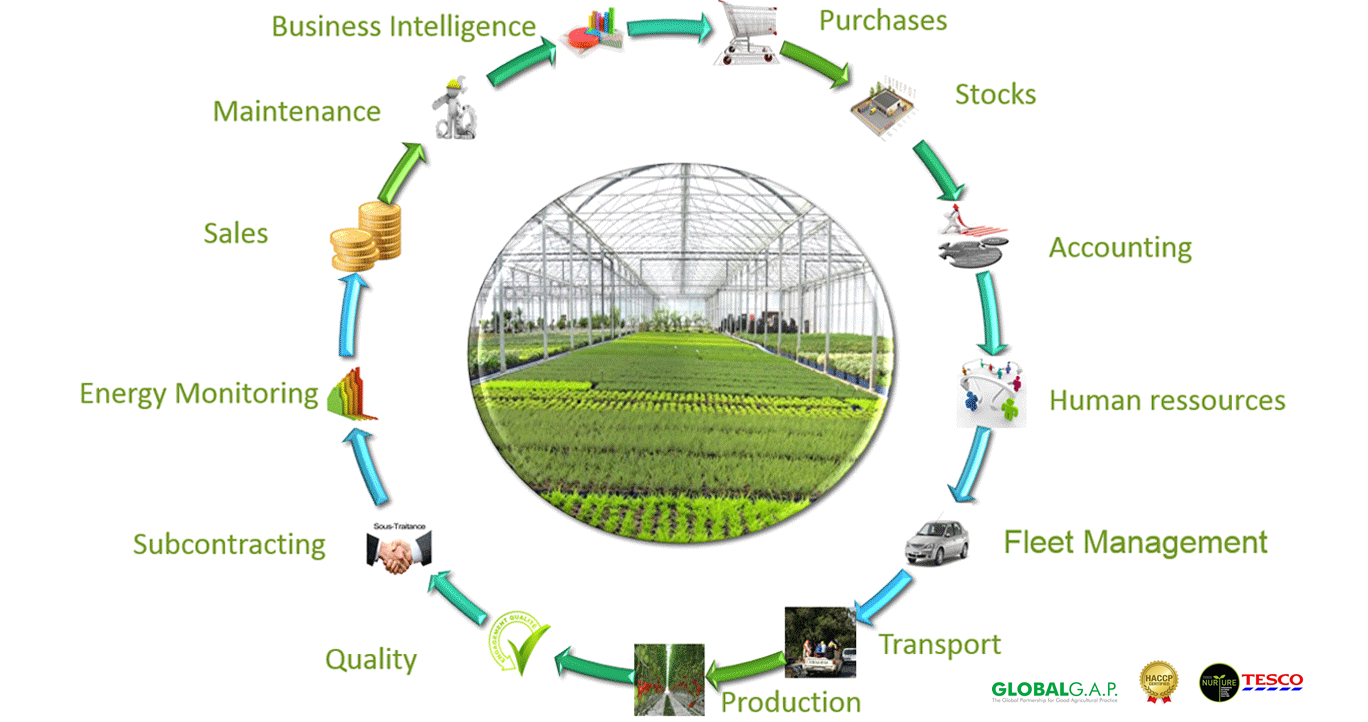 AGRICULTURAL AREAS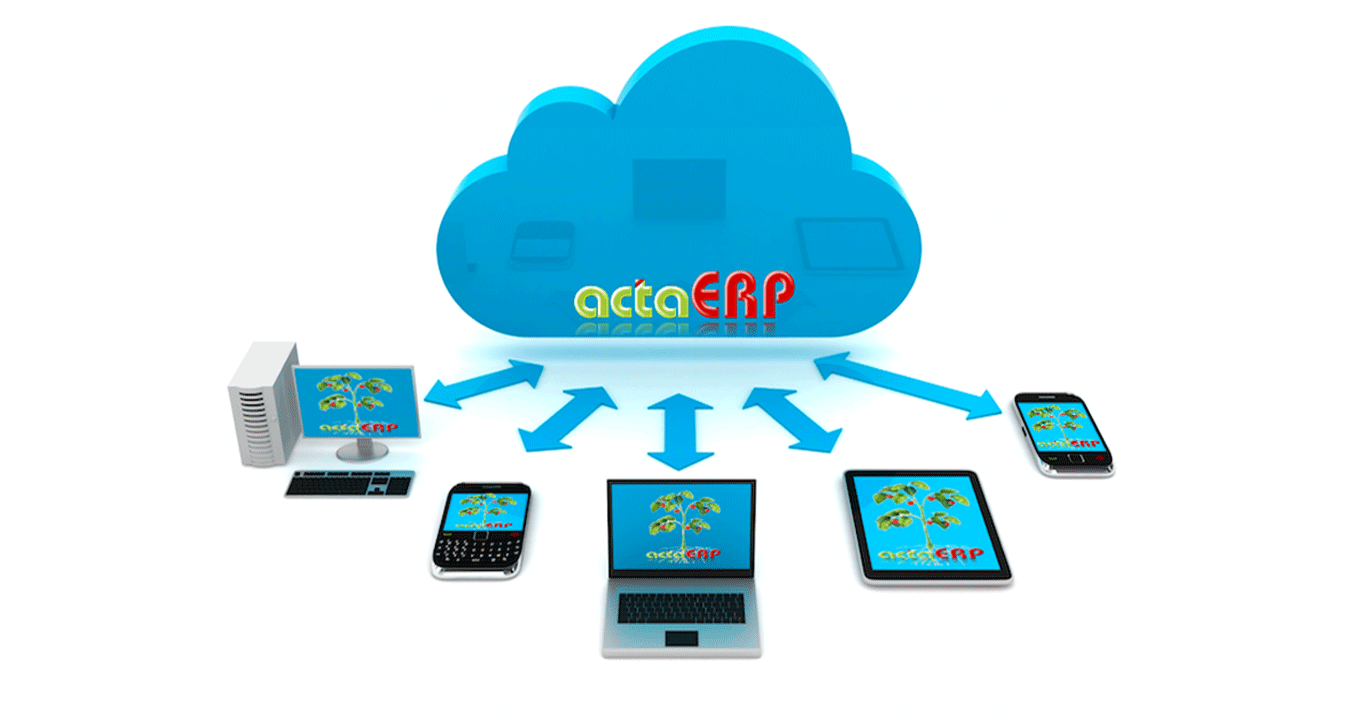 AGRICULTURE IN THE CLOUDS
actaERP, what's this?
actaERP is a solution based on the Odoo ERP, the "open" reference solution distributed around the world. This fully web-based solution integrates all the functions across an organisation into a single, coherent and consistent information system. It is specially designed for farm groups comprising one or more purchasing offices, packaging plants and sales offices.
Our integrated solution combines mobility and security. It can be accessed by all companies within a group anywhere in the world from any terminal connected to the Internet (PC, tablet, smartphone...) with the highest level of security to protect your data.
The high degree of user-friendliness and ergonomics of actaERP make it quick to master by our personnel at all levels.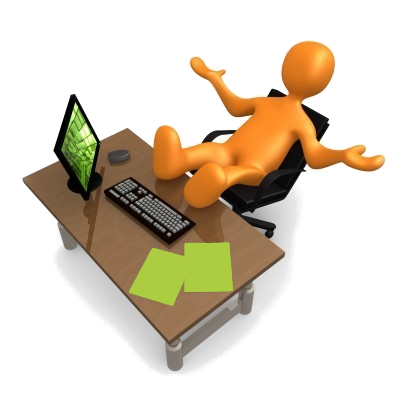 Simplicity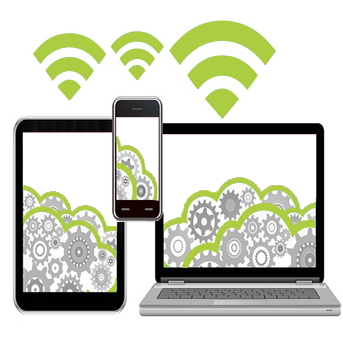 Mobility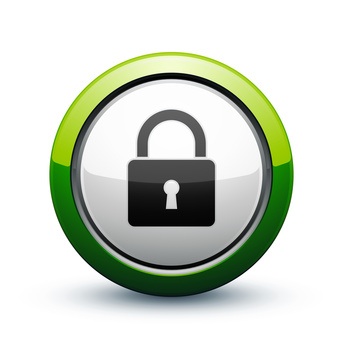 Security

Reactivity
Architecture
The greatest strength of actaERP is the scalability and adaptability of its modular architecture. You can start with the basic features and add functionality as your needs change. Its high degree of user-friendliness and ergonomics also makes it quick to master by our clients' personnel.
The implementation of the Business Intelligence module enables the consolidation, integration and , transformation of data from all entities, as well as the creation of reports and dashboards as required.
Our solution guarantees a very high level of security , providing constant access to a high-availability system.
actaERP offers many features to assist you in the daily management of your purchases au quotidien.
stocks management is one of the main pillars of the system, allowing you to trace all incoming/outgoing raw materials, equipment as well as finished or semi-finished products.
The integration of the accounting module with all the functions of the company reduces the workload for the Finance Department.
The human resources module includes all HR functions such as payroll and time recording.
The computerisation of Fleet Management enables better optimized efficiency and more accurate monitoring.
The production management options allow effective cost management and better visibility over the whole process, paving the way to operational improvements through data analysis.
Our solution provides full traceability and control of Packing et Packaging.
The system assists controllers at different levels of the quality control process quality.
A specific module allows simplification and automation of the exchange of data relating to the the Export of products.
The system supports a number of features which allow day-to-day sales administration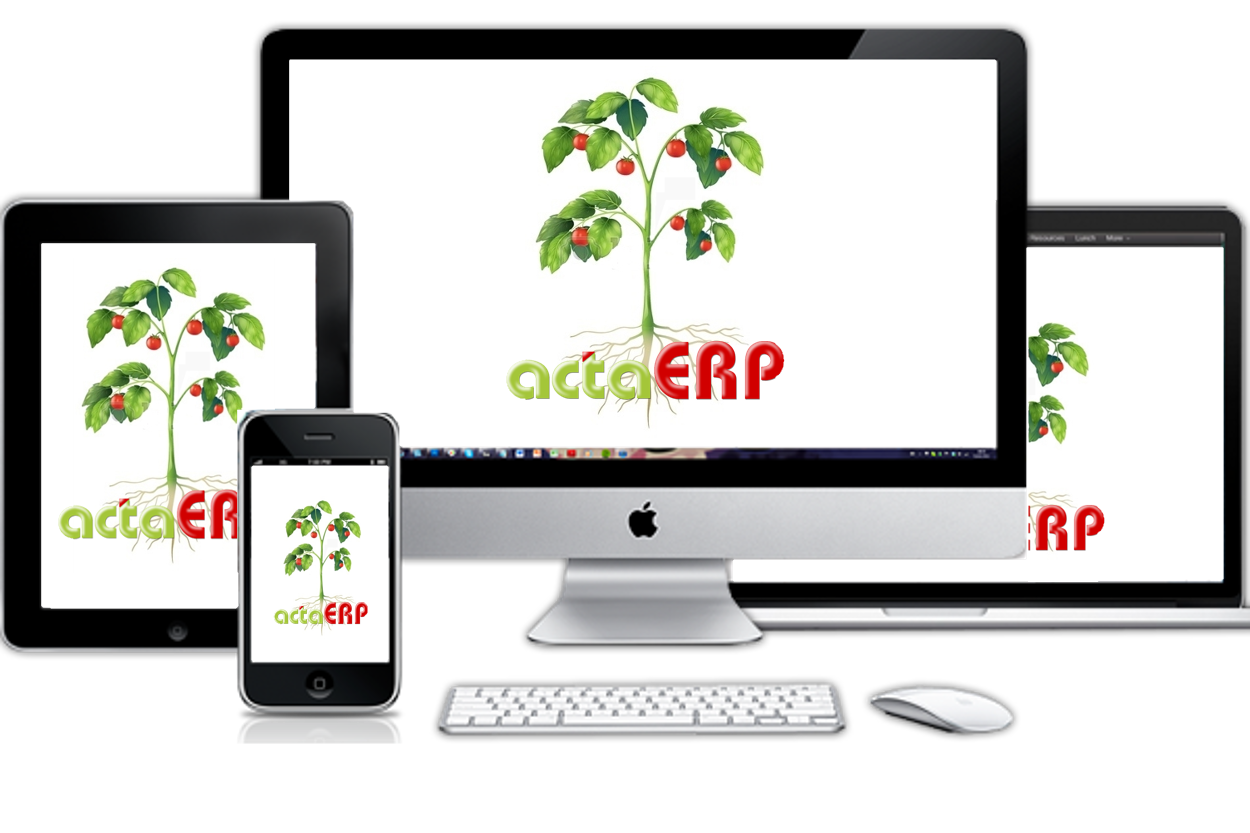 Our comprehensive and integrated business solution is designed to optimize processes through secure multi-company and multi-currency management. This truly multilingual system can be customized and modified, with intuitive ergonomics and easy deployment.
human resources

Administrative management
Monthly payroll processing
Transfer order generation
Leave management
Holiday management
Badge management
Payroll configuration
Monthly payroll processing
Generation of the 9421 year-end status
Automatic fortnight generation
Automatic payroll generation
Automatic envelope generation
Automatic loading of employee attendance
Electronic filing of National Social Security Fund (CNSS) and mandatory health insurance (AMO) returns: DAMANCOM digital certificate
Time clocks and daily time registration management
Automatic generation of payroll accounting entries
Report output (CNSS, AMO, income tax, payroll journal, payroll book, Moroccan Inter-professional Retirement Fund [CIMR]…)
Automatic management of staff movements between production units (farms, construction sites...)
ACCOUNTING

Financial accounting
Cash management
Fixed-asset management
Cost and budget accounting
Bank reconciliations
VAT management according to the incomings system + electronic filing
Tax report generation + electronic filing
Production

Agricultural campaign management
Fertigation programme management
Management of the weekly and monthly harvest estimates
Gestion des cultures, variétés et produits (engrais, phytos…)
Management of the distribution of tools to workers
Gestion des composants des fermes (blocs, serres, plein champ…)
Management of planting periods (soil preparation, planting and harvesting)
Management of interventions (operations, human resources, machinery, products)
PACKAGING

Management of incoming batches
Production line management
Packaging of pallets + weight
Warehousing
Traceability and tag generation
Pallet grouping of packages
Management of the integration of batches into the production chain
Management of the input/output of operators into the chain
QUALITY

Monitoring of processing
Packaging control
Pre-harvest control
Shipment control
Packaging control
Chlorine level control
Management and monitoring of cleaning
Management of unscheduled processing
Sample management and reconciliation
Quality requirements management (DAR, Dose...)
Monitoring of the implementation of the fertigation programme
Monitoring of compliance with the GlobalGap certification standards for farms
Export

Management of EACCE quotas
Management of the interaction with Customs
Shipping forecast planning
Management of the interaction with Bank Almaghrib
Management of the interaction with suppliers
Management of temporary admission records
Management of the interaction with the Exchange Office
Planning of pallet assignment to trucks
Sales and warehouse invoicing
PURCHASES & SALES

Price management
Repository of articles
Repository of suppliers
Purchase request management
Commandes et factures d'achat
stocks

Warehouse and location management
Goods receipt and delivery management
Management of internal goods movements
Inventory management
Supply management
Real-time stock assessment
TRANSPORT & LOGISTICS

Workers' transport
Transport of crops
Transport of goods
Transport of packaging
Transport of cleaning machinery
Vehicle and equipment management
Avantages
Complete solution

Manages the all-in-one and meets the needs of farmers:

Domains / Farms
Stations de conditionnements
Sales offices
Extensible

Adapts 100% to your evolution and grows with you:

Vous pouvez commencer avec quelques fonctionnalités et ensuite d'en adopter d'autres en fonction de vos besoins qui changent et évoluent.
100% Web

Local hosting on your servers or in the cloud (SaaS)
No installation at users desktops
Secure access via computers, tablets, smartphones, ...
Simple

Automation of complex processes in payroll, production, traceability, phytosanitary controls, stock, accounting, ...
Easy, does not require any particular computer skills
MultiCompanies/MultiCurrencies

Consolidation and integration of data as well and creation of reports and dashboards as needed in real time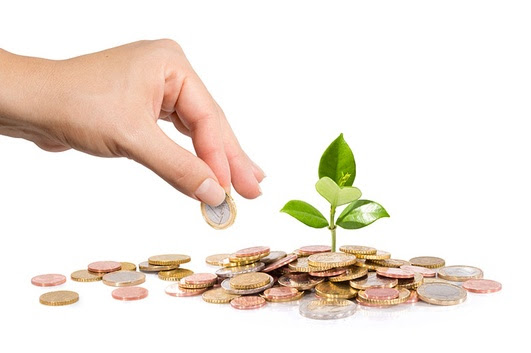 Cost and time of implementation very adequate
A gain in productivity and a guaranteed return on investment
They trust us
Potential customers who use actaERP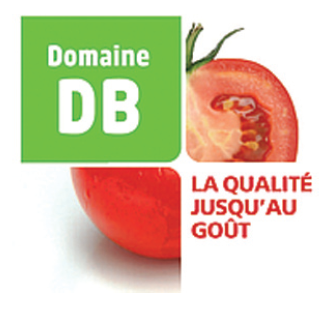 Domaine DB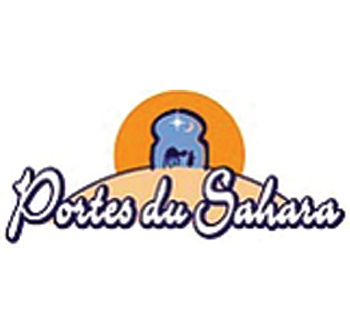 Portes du Sahara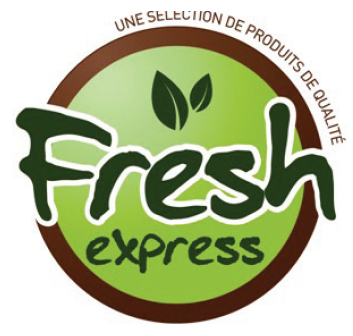 FreshExpress